Soheila Ayoubi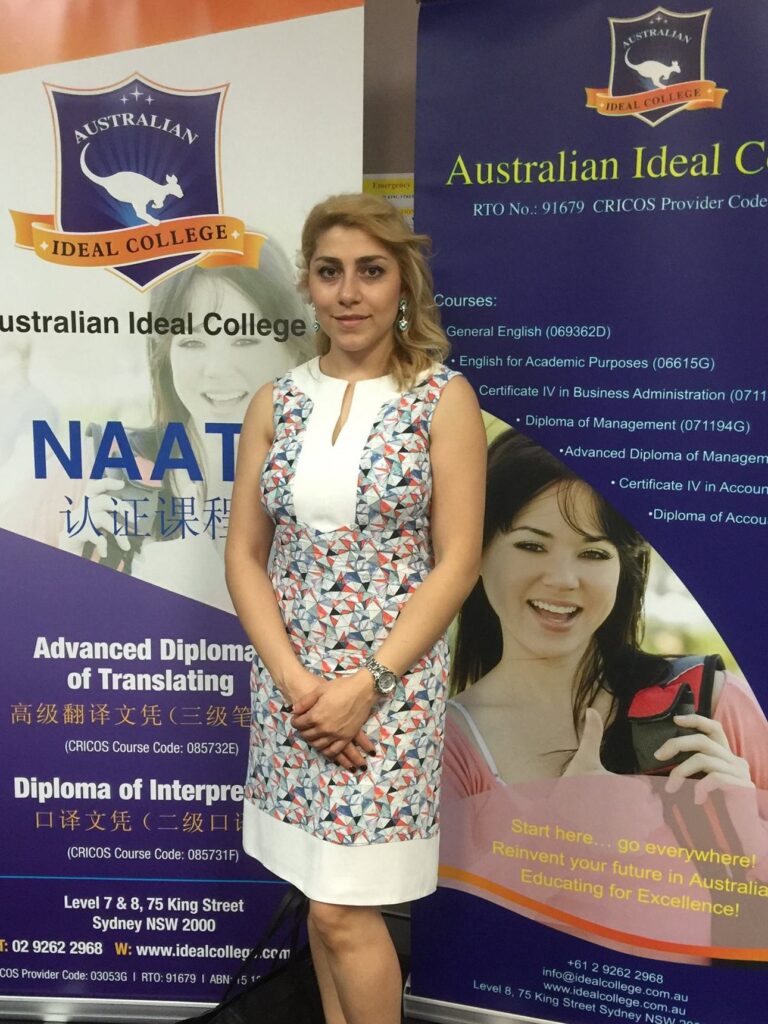 I am Soheila Ayoubi from Iran. I chose to study at Australian Ideal College as I believe they offer a quality education that can open opportunities for future study, as well as gaining great skills into the business management industry. I didn't expect studying at AIC would be so much fun, but thanks to my classmates and the trainer, I really enjoyed coming to the college every week.
I've successfully completed my Diploma and Advanced Diploma of Leadership and Management courses at AIC. Since the family business required me to know more about accounting, I enrolled Cert IV in Accounting and Bookkeeping and Diploma of Accounting. The MYOB is so useful and practical that I am able to apply this to the family business straight away.
The trainers and student services staff are very friendly and supportive. I plan to study the Advanced Diploma of Accounting in the same college because AIC has already proven itself to me.
During my time at AIC, I have made many friends with various backgrounds and we are able to learn each other's culture. I definitely recommend AIC to my friends who would like to study in Australia since it gives students an experience for life, as well as a good education.
Find more testimonials here!