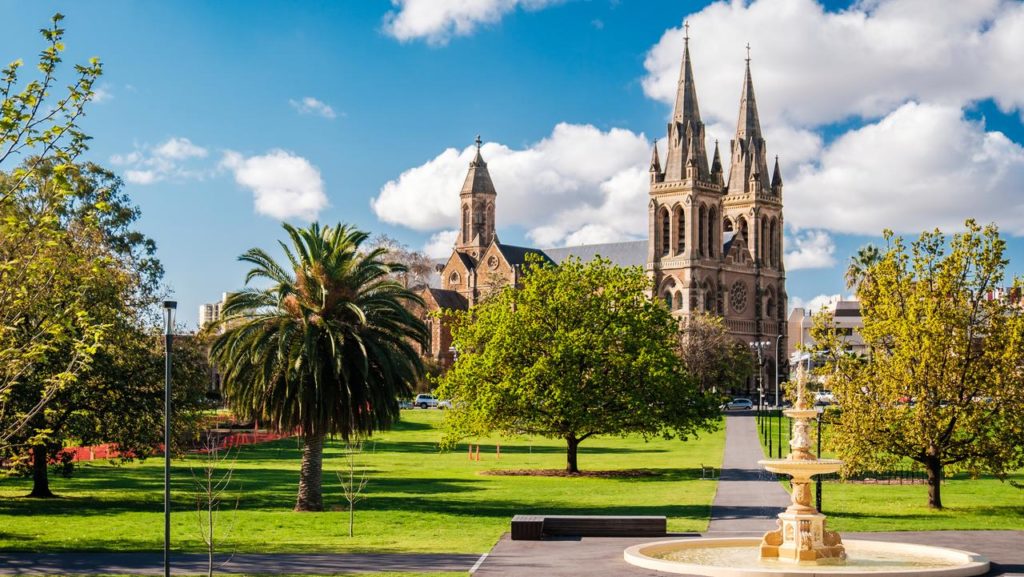 The City of Churches
Adelaide, known as The City of Churches, is the capital city of South Australia, and with a population of 1.2 million, is the fifth largest Australian city. As South Australia has a population of over 1.7 million, this makes Adelaide the city with the highest proportion of its state's population in Australia. Adelaide has a Mediterranean climate with warm to hot summers and cool to mild winters. Most precipitation falls during the winter months.
Culture and Education
78.2% of the population in Adelaide speak only English at home. The other languages most commonly spoken at home are Italian (1.7%), Standard Mandarin (1.7%), Greek (1.4%), Vietnamese (1.1%) and Cantonese (0.6%). Adelaide is noted for its many festivals and sporting events, its food and wine and its beaches, and is home to sizeable defence and manufacturing industries. Its quality of life has ranked highly in various measures through the 2010s. As per its nickname, Adelaide has a high concentration of religious centres and people with religious – primary Christian – beliefs.
There are three public universities local to Adelaide, as well as one private university and three constituent colleges of foreign universities: University of Adelaide, Flinders University of South Australia, University of South Australia and Torrens University Australia (part of the Laureate International Universities) are based in Adelaide. In addition to the universities, Adelaide is home to a number of research institutes, including the Royal Institution of Australia.
Public Transport
Being centrally located on the Australian mainland, Adelaide forms a hub for east-west and north-south routes. The road network includes major expressways such as the Southern Expressway, the South Eastern Freeway, the Port River Expressway, the Northern Expressway and the South Road Superway. The city also has a public transport system managed by Adelaide Metro, consisting of a contracted bus system. The metroCARD is an easy, convenient way of paying for your travel on public transport in Adelaide. For more information, visit adelaidemetro.com.au/Tickets-fares/metroCARD/Getting-a-metroCARD. The Adelaide metropolitan area has two commercial airports, Adelaide International Airport and Parafield Airport.
Medical Issues
It is compulsory for international students to have valid Overseas Student Health Cover (also known as health insurance) for the period of their Visa. Medical costs in Australia can be very expensive and even if it wasn't mandatory, it would be recommended for students to have cover to bear the cost in case of any medical condition arising. If you need more information regarding health cover/insurance, please feel free to contact Student Services at your campus of the College.
Any student with a medical concern should inform Student Services, who will help you find appropriate medical assistance. Below is a sample Google map of medical centres near our Sydney campus. You can also search for medical centres/clinics near your own accommodation.
Living Expenses
It is strongly recommended that each student has the funds to support their time living and studying in Australia. Knowing the average living costs in Australia and the exchange rate between the Australian dollar and your country's currency is an important part of your financial preparation. For your reference, here are some of the costs associated with living and studying here (in Australian dollars). The below figures are an approximate guide only. Students should be aware that these costs can vary depending on your campus location. In general, for accommodation, expect to pay at or slightly above the upper range of the figures below in centrally-located areas in Sydney, and the middle of the range for centrally-located areas in Adelaide and Hobart.
Accommodation
Hostels and Guesthouses – $90 to $150 per week
Shared Rental – $85 to $215 per week
Single Rental – $165 to $440 per week
On-campus – $90 to $280 per week
Homestay – $235 to $325 per week
Boarding schools – $11,000 to $22,000 a year
Other living expenses
Groceries and eating out – $80 to $280 per week
Gas, electricity – $35 to $140 per week
Phone and Internet – $20 to $55 per week
Public transport – $15 to $55 per week
Car (after purchase) – $150 to $260 per week
Entertainment – $80 to $150 per week
Minimum cost of living
The Department of Home Affairs has financial requirements you must meet in order to receive a student visa for Australia.

From 1st February 2018, 12 months' living cost is:
You – $20,290
Partner or spouse – $7,100
Child – $3,040
All costs are per year in Australian dollars. To convert to your own currency, visit www.xe.com.
The Australian Government provides information and guidance on managing your finances. You can read more at www.moneysmart.gov.au.
The Insider Guides Cost of Living Calculator is also a useful tool to help estimate your cost of living in Australia. For the most up to date information please visit: https://www.studyinaustralia.gov.au/english/live-in-australia/living-costs.
Entertainment and Events
Adelaide is bursting with culture, cuisine, events and entertainment. Taste your way through the world-famous Barossa and McLaren Vale wine regions less than an hour's drive away from the city, or indulge in some of Australia's most award-winning restaurants in the heart of Adelaide. Attend immersive festivals and sporting events such as the Australian Masters Games, or spend the night exploring Adelaide's thriving bar scene. Adelaide is dotted with historic buildings, lush parklands and sprawling botanic gardens. For further information, visit southaustralia.com/places-to-go/adelaide.
Adelaide's world-famous events and festivals showcase the exceptional food, sport, fashion, art and design all year-round, such as the Santos Tour Down Under, Crush Festival, Laneway Festival, WOMADELAIDE, the Adelaide Cabaret Festival, the Credit Union Christmas Pageant and Motorsport Festival. For more information, visit southaustralia.com/travel-blog/south-australias-festivals-and-events.
Tourist Attractions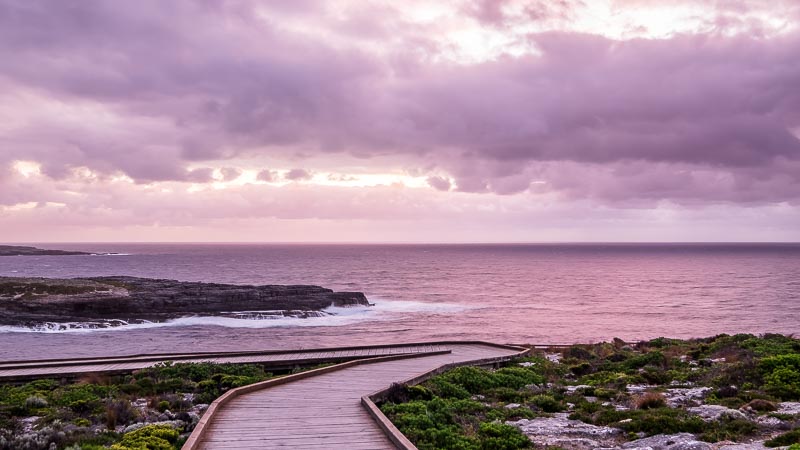 Adelaide is one of Australia's true gems. The city and its surrounds are filled with everything you could possibly want from the Australian experience. With beautiful food, delicious wine and plenty of Australian nature to explore, both adventure and relaxation await you in Adelaide. Its famous tourist attractions include Waterfall Gully, Glenelg, the Barossa Valley, Caravan Park, Adelaide Hills, Cleland Wildlife Park, Kangaroo Island and Hallett Cove.
Legal Aid
The Legal Services Commission is jointly funded by the South Australian and Commonwealth Governments, which increases access to legal services for those people who cannot afford to pay for private legal representation. The Commission provides free legal advice and minor assistance through its telephone advice line and face-to-face appointments. Specialist advice can also be provided on Centrelink, migration and child support matters.
The South Australian Council of Community Legal Centres Inc is the peak body for all Community Legal Centres in South Australia. These centres, most of which provide their services free of charge, have qualified solicitors, legal advisors and support staff who can explain the full extent of your legal obligations, your rights and remedies and outline a number of choices and courses for action.
Please see the Useful Links page for additional related information.