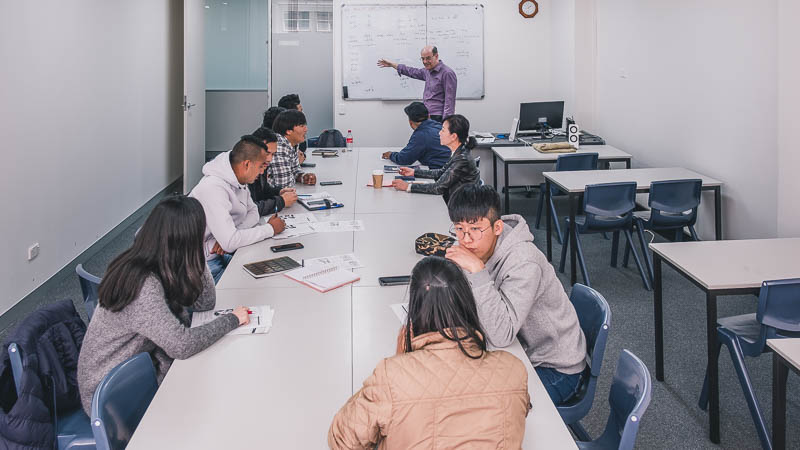 English for Academic Purposes
CRICOS Course Code: 066513G
Overview
English for Academic Purposes (EAP) aims at preparing international students for the many new challenges they will face in English-medium colleges or universities. At AIC, we offer two levels of EAP courses (EAP 1 and EAP 2) designed to help students create their own academic success. Each level can operate as a stand-alone course. Using task-based activities and approaches, they concentrate on the academic skills needed for listening, speaking, reading and writing.
Our EAP courses are carefully structured to teach essential academic English skills in the following key areas:
oral presentation skills
listening and note-taking skills in lectures
essay writing
report writing
critical analysis
analytical thinking skills
research skills
evaluating primary and secondary resources/data
time management techniques
Also, our EAP courses have a very strong focus on helping students step-by-step with more advanced grammar, vocabulary, English for the internet age, learner independence and study skills which are required in higher education or university courses in Australia. Students will benefit from this academic program which also features lectures and tutorial-format classes.
Quick Facts
Australian Ideal College is open all year round with weekly intakes and students can choose to study in our English program(s) for whatever period best suits you.
Notes: * Depending on their current English language proficiency, students may enrol in our EAP programs for up to 24 weeks.
* If a student's IELTS test score is 5.0, they are advised to enrol in our EAP courses for a minimum of 12 -15 weeks.
Entry Requirements
English for Academic Purposes 1 (EAP 1) is open to students who meet one of the following requirements for direct entry:
General English at Intermediate level or above
successful completion of English for High School Preparation at Intermediate level
English for Academic Purposes 2 (EAP 2) requires students to meet one of the following requirements for direct entry:
General English at Upper-Intermediate level or equivalent or
successful completion of our English for Academic Purposes 1 (EAP 1)
In the interest of our students, we provide a comprehensive placement test that includes reading, writing, listening and speaking to ensure they are placed in the course most suitable for their language proficiency. We will also advise them of the appropriate duration of study in English based on the placement tests done on Orientation Day.
Pathways
Upon successful completion of our EAP 2, students will be able to gain a good command of English at Advanced level. They can then progress to our business programs (Certificate IV in Business Administration, Diploma of Management or Advanced Diploma of Management) or a tertiary institution such as a university. Other conditions may apply.