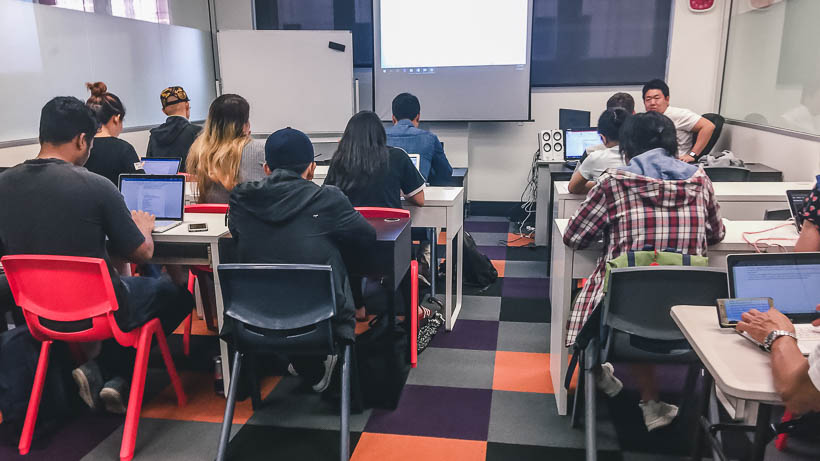 Diploma of Leadership and Management
This qualification reflects the role of individuals who are engaged to manage the work of others or to add value to or review management practices. Their role may be in any industry or organisational setting. Typically people in these roles will have considerable experience in their respective industries or vocational areas and combine an informed perspective of the specific work requirements with their managerial approaches.
The Diploma of Leadership and Management requires a sound theoretical knowledge base and managerial competencies to plan, carry out and evaluate their own work or the work of a team.
Duration
52 Weeks
National Code
BSB51918
CRICOS Code
098766K
Delivery Mode
Face-to-face: 15hrs/week
Online: 5hrs/week
Tuition Fee
$10,000
Enrolment Fee*
$200
Material Fee*
$100
*Non-refundable
Course Structure
The following units of competency are covered in this course:
BSBWOR502 – Lead and manage team effectiveness
BSBLDR511 – Develop and use emotional intelligence
BSBLDR502 – Lead and manage effective workplace relationships
BSBMGT517 – Manage operational plan
BSBHRM405 – Support the recruitment, selection and induction of staff
BSBINM501 – Manage an information or knowledge management system
BSBWHS521 – Ensure a safe workplace for a work area
BSBMGT502 – Manage people performance
BSBFIM501 – Manage budgets and financial plans
BSBMGT516 – Facilitate continuous improvement
BSBWRK520 – Manage employee relations
BSBWOR501 – Manage personal work priorities and professional development
Entry Requirements
Students must be at least 18 years old and have satisfactorily completed one of the following:
Australian Year 12
An overseas school qualification equivalent to Australian Year 12
Certificate IV in a related field
English proficiency requirement:
One of the following English test results or equivalent must be met:
IELTS overall score of 5.5
TOEFL (iBT) score of 65
PTE Academic score of 42
Pathways from the qualification
Advanced Diploma of Leadership and Management or other Advanced Diploma qualifications.
Job Roles
Job roles and titles relevant to this qualification may differ between industry sectors. A possible job title relevant to this qualification is a: