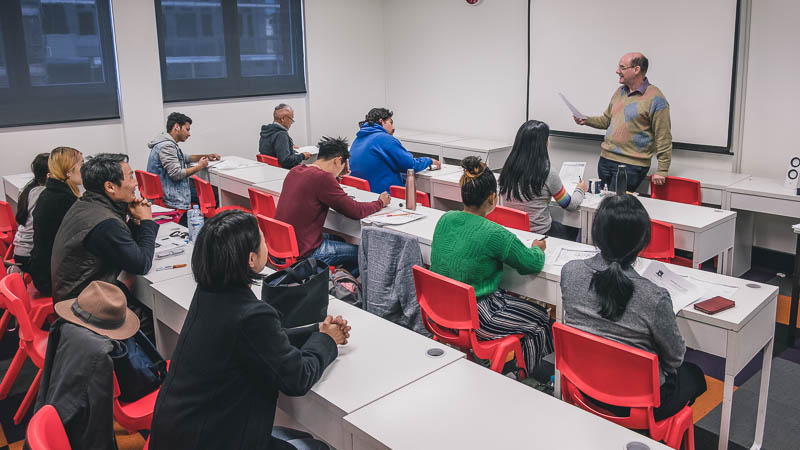 General English (GE)
CRICOS Course Code: 069362D
The General English Course is a specialised English language program for international students who are preparing themselves to work, study or temporarily or permanently live in Australia.
Course Objectives
The main aim is to give students the confidence to live and work in the English-speaking world. It is also an excellent preparation before enrolling in the English for Academic Purposes (EAP) course.
Students are equipped to identify various English texts, to write in a range of genres, to discuss materials and present ideas/opinions in small groups, and to handle individual presentations as well as group discussions.
Students also learn to become familiar with the range of everyday conversations and correspondence to required for the Australian lifestyle.
*Depending on a student's current English ability, they may enrol in our English for Academic Purposes program (EAP) for up to 24 weeks, to suit their personal learning needs and study goals to join higher education (TAFE, college, university).
English Class Levels
To ensure students are placed at the right English level, they are tested on their first day. We offer 6 levels of General English classes:
Beginner (Lower Elementary)
Elementary
Pre-intermediate
Intermediate
Upper-Intermediate
Advanced
How Do I Move Up an English Level?
For more details on our English courses, please click on the above individual page links. To download the Australian Ideal College Student Handbook (ELICOS), please click here.
Students are assessed throughout their English course(s). The standard of students' classwork and homework, and their results on end-of-unit tests determine their class level for the next unit of study. We expect it will take between 8-12 weeks to progress from one level to the next.